You are here
Summer 2017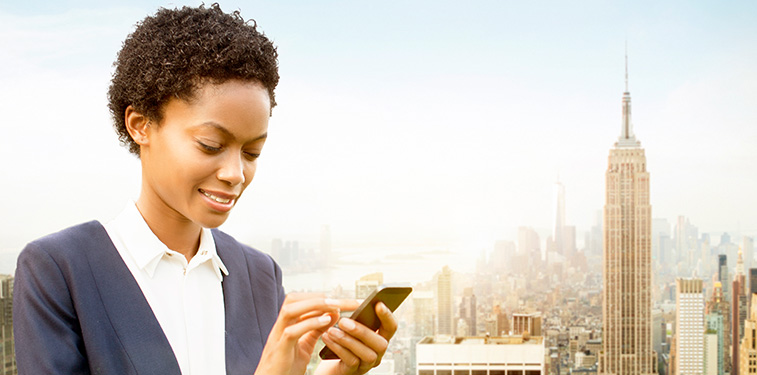 Finish Your Degree Faster. Online and On Campus.
Summer Session at the CUNY School of Professional Studies is a great way to make progress toward graduation by catching up on courses or moving further ahead in your program. It's the perfect time to enroll in a general education course or that elective you've been eager to take for your degree. Summer Session is open to current CUNY SPS students, all current CUNY students via e-Permit, and visiting students from other colleges.
Summer Session is only 7 weeks and runs from June 5 – July 20. Registration is now open.
Current CUNY School of Professional Studies Students: Students may register for summer session via CUNYfirst beginning Monday, March 13. If you have questions about summer session registration, please contact your academic or program advisor. For financial aid information, email financialaid@sps.cuny.edu.
Current CUNY Students (e-Permit): If you are a CUNY student who would like to take summer class at CUNY SPS, follow these instructions for the ePermit process.

Visiting Students: If you are not enrolled in a CUNY college and would like to take a summer class at CUNY SPS, please complete and submit the nondegree application. If you have a question, please contact the Office of the Registrar at registrar@sps.cuny.edu.
Please contact the Office of Admissions at admissions@sps.cuny.edu if you submitted or plan to submit a new application for fall 2017 and would like to take summer classes at CUNY SPS.
Helpful Links:
Summer Session Course Offerings: For Course Descriptions, please visit the Catalog.
All Summer Session Courses
---
Undergraduate Summer Session Courses
Subject
Course#
Class Title
ONLINE
BIO
310
Pathophysiology & Pharmacology
BIO
310
Pathophysiology & Pharmacology
HIM
202
Intro to Health Info Mgmt
HIM
331
Legal/Eth Aspect-Healthcare
BUS
210
Business Math
BUS
301
Managerial Economics
BUS
305
Account Fundamentals
BUS
310
Found Bus Statistics
BUS
315
Prin Of Marketing
BUS
320
Prin Of Management
BUS
325
Principles of M I S
BUS
330
Business Law I
BUS
333
Corporate Finance
BUS
334
Great Ideas in Business
BUS
335
Operations Management
BUS
340
Sm Bus Mgt & Entrep
BUS
346
Investments
BUS
410
Research Methods Business
BUS
440
Internship
CIS
101
Cmptr Fundmntls & Applic
ECO
202
Macroeconomics
CM
203
Communications and Media
CM
301
Mass Media Ethics
CM
302
Comm Theory & Web Design
CM
304
Global Culture and Diversity
CM
306
Mass Communication
CM
309
Communication-Cultural Change
CM
311
Writ New Elec Media
ORGD
341
Organization Change/Leadership
IS
200
Foundations of Info Systems
IS
205
IT Infrastructure and Support
IS
260
Ntwks/Bus Data Comm
IS
326
E-Commerce for I S
DSAB
231
Comm Mental Health
DSAB
251
Disab & Family
HIM
360
Priv/Security HIM
HIM
451
Prof Pract Experience II
PHE
200
Intro to Public Health
AFRS
101
Ethnology Of Africa
AMER
200
American History & Culture
AMER
200
American History & Culture
ART
210
Modern Art In The City
AST
101
Intro to Astronomy
CHEM
101
General Chemistry
COM
110
Digital Literacy
COM
210
Writing At Work
COM
210
Writing At Work
EAS
201
Nature of New York
EAS
250
Oceanography
ECO
201
Microeconomics
ENG
102
College Writing II
ENG
331
Folk & Fairy Tales
FLM
307
Film Literacies
GEOG
301
International Migration & Ethn
HIST
102
Mod World-1500-Presnt
HIST
201
Ascent Of Man
MATH
102
Math In Contemp Soc
MATH
215
Introduction to Statistics
MATH
215
Introduction to Statistics
PHIL
110
Critical Thinking
PHIL
201
Bioethics for Health Profess
PLA
300
Portfolio Development
QUAN
201
Quan Reason & Society
RM
201
INTRO RESEARCH METH
SPAN
101
Begin Spanish I
SPAN
110
Span-Hlth Profsns
NURS
302
Health Teaching
NURS
313
Nursing Informatics
NURS
350
Nursing Research
NURS
461
Global Health Issues
PSY
101
General Psychology
PSY
230
Learning & Cognition
PSY
240
Socio-Cultural Approaches
PSY
301
Statistical Methods
PSY
302
Advanced Research Methods
SOC
101
Intro to Sociology
SOC
203
Race Class Gender
SOC
304
Global Culture & Diversity
SOC
406
Sociology of Education
ON CAMPUS
Subject
Course#
Class Title
Days
Mtg Start
Mtg End
SOC
216
Social Problems
MW
ON CAMPUS MURPHY
URB
310
US Soc & Econ Policy
TuTh
06:15PM
09:35PM
---
Graduate Summer Session Courses
Subject
Course#
Class Title
ONLINE
BUS
608
Negotiation & Conflct Resolutn
BUS
630
Bus Law/Ethc DigItal Age
BUS
633
Managing Diversity/Glob Econ
BUS
640
Accounting for Bus Decisions
BUS
650
Knowledge & Info Systs
BUS
655
New Media & Elec Commrce
BUS
660
Corp & Intnl Finance
BUS
670
Quantitative Decision-Making
BUS
680
Econ For Bus Decisions
BUS
699
Thesis
DATA
621
Business Analyt & Data Mining
DATA
643
Current Topics in Data Analyt
DSAB
628
Disabil & Education
DSSV
651
Topics in Disability Services
PSY
605
Biological Found of Behavior
PSY
610
Social Behavior
PSY
625
Advanced Statistics
YS
659
Special Topics in Youth Studie
ON CAMPUS
Subject
Course#
Class Title
Days
Mtg Start
Mtg End
DSAB
651
Special Topics
MW
05:30PM
08:00PM
ON CAMPUS MURPHY
LABR
604
Labor Law
MW
06:15PM
08:45PM
LABR
669
Special Topics
TuTh
06:15PM
08:45PM
URB
649
Independent Study
MW
06:15PM
08:45PM
URB
651
Special Topics
TuTh
06:15PM
08:45PM
---
General Education Online Summer Session Courses
Subject
Course #
Course Title
Gen Ed Area
AFRS
101
Ethnology of Africa
World Culture and Global Issues
AMER
200
American History and Culture
US Experience in its Diversity
AMER
200
American History and Culture
US Experience in its Diversity
ART
210
Modern Art in the City
Creative Expression
AST
101
Introductory Astronomy: The Solar System
Life and Physical Sciences
BIO
310
Pathophysiology & Pharmacology
Scientific World
CHEM
101
General Chemistry
Life and Physical Sciences
COM
110
Digital Literacy
College Option
COM
210
Writing at Work
College Option
COM
210
Writing at Work
College Option
EAS
201
Nature of New York
Life and Physical Sciences
EAS
250
Oceanography
Life and Physical Sciences
ECO
201
Microeconomics
Individual and Society
ENG
102
College Composition II
English Composition
ENG
331
Folk and Fairy Tales
Creative Expression
FLM
307
Exploring Culture Through Film
Creative Expression
GEOG
301
International Migration
US Experience in its Diversity
HIST
102
Mod World History 1500-Present
World Culture and Global Issues
HIST
201
Ascent of Man
Scientific World
LANG
201
Language in a Multicultural Setting
US Experience in its Diversity
MATH
102
Math in Contemporary Society
Mathematical and Quantitative Reasoning
MATH
215
Intro to Statistics
Mathematical and Quantitative Reasoning
MATH
215
Intro to Statistics
Mathematical and Quantitative Reasoning
PHE
200
Intro to Public Health
Scientific World
PHIL
110
Critical Thinking
Individual and Society
College Option
PHIL
201
Bioethics
Individual and Society
PLA
300
Portfolio Development
College Option
QUAN
201
Quantitative Reasoning in Society
College Option
SPAN
101
Beginning Spanish I
World Culture and Global Issues
SPAN
110
Spanish for Health Professions
World Culture and Global Issues