Military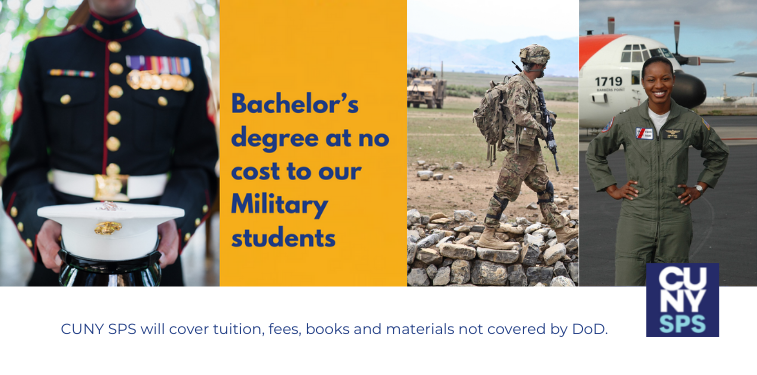 // Check if we have a right sidebar. ?>
CUNY SPS SUPPORTS OUR ACTIVE DUTY MILITARY AND VETERANS
The CUNY School of Professional Studies (CUNY SPS) is pleased to announce the launch of the CUNY SPS U.S. Military Bachelor's Degree Completion Scholarship. Offered to eligible active duty and reserve military students, the scholarship will provide undergraduate students with partial financial assistance for their cost of attending college.
"We are very excited to offer a new scholarship that will help our brave and dedicated servicemembers earn their bachelor's degree without paying a penny themselves," said Jennifer Grace Lee, associate dean of enrollment management and student services at CUNY SPS, who helped develop this scholarship. "In keeping with the Department of Defense (DoD) mission of providing support for the professional and personal self-development goals of servicemembers, CUNY SPS will now be able to further help those who serve our country by covering any remaining educational costs—including any outstanding tuition, books and materials, and school fees—so that they may graduate debt free."
The scholarship will be offered to those students who participate in the DoD Tuition Assistance program, which covers tuition for all servicemembers who enroll in off-duty voluntary education from accredited institutions. The DoD pays up to $250 per semester hour, leaving the student to settle the remaining balance; the CUNY SPS scholarship will help bridge that gap by providing eligible students with supplementary funds to pay for any out-of-pocket balance from tuition and other school fees.
To be eligible for the scholarship, students must be enrolled in a minimum of 3 or more credits each semester and maintain a 2.0 GPA. The scholarship will be awarded and retained throughout the student's undergraduate studies, and can be applied to the Fall and Spring semesters, as well as the Winter term and Summer sessions.
Interested students may apply online through the CUNY SPS Office of Scholarships. Awardees will also be strongly encouraged to participate in events designed to build community among military and veteran students attending CUNY SPS.
This scholarship is the latest effort made by CUNY SPS to address the needs of military and veteran students by providing funding assistance and hands-on support, for which the School has gained nationwide recognition.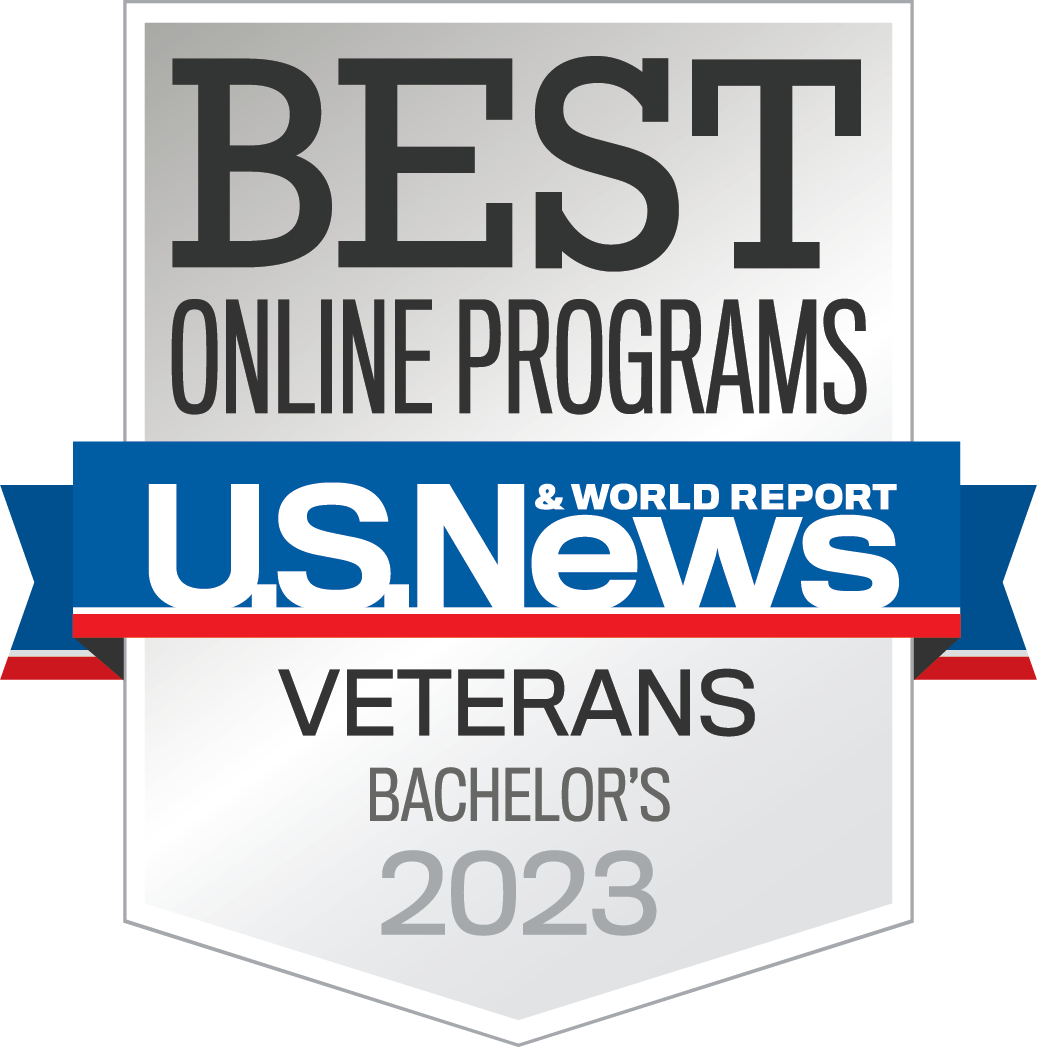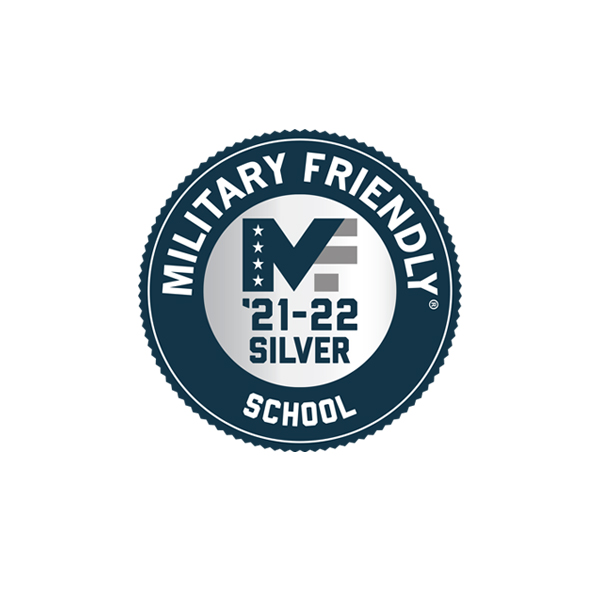 Most recently, CUNY SPS was ranked #5 in the nation on U.S. News & World Report's list of 2022 Best Online Bachelor's Programs for Veterans and has earned a Military Friendly® School Silver Award for 2021-2022 from the website MilitaryFriendly.com.
To learn more, visit the CUNY SPS Scholarships page.
About the CUNY School of Professional Studies
For over 15 years, the CUNY School of Professional Studies (CUNY SPS) has been leading online education in New York. Notable for offering the most online bachelor's and master's degree options at the City University of New York, and for serving transfer students as the University system's only undergraduate all-transfer college, CUNY SPS meets the needs of adults who wish to finish a bachelor's degree, progress from an associate's degree, earn a master's degree or certificate in a specialized field, and advance in the workplace or change careers.
The School's growth has been remarkable, with twenty-four degrees launched since 2006. Enrollment has risen by more than 30% in the last four years to over 4,000 students in the credit-bearing programs. Thousands more are enrolled in non-degree and grant-funded workplace learning programs. In addition, the School has an active alumni network and has established the CUNY SPS Foundation, which offers multiple scholarship opportunities to current students.
CUNY SPS has consistently been named by U.S. News & World Report as one of the country's top online institutions. This year, the School was ranked in the top 2% in the nation on the publisher's list of the 2021 Best Online Bachelor's Degree Programs.