Urban Park Leadership Program
Format: Online
Application Deadlines
The application deadline date for the 2022 cohort will be released in Spring 2022.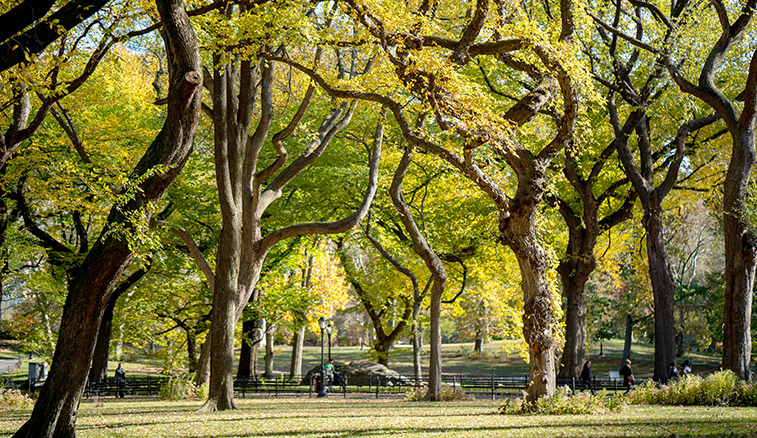 About the Program
The Urban Park Leadership Program brings together senior-level urban park professionals for an experience of learning, network building, and creative problem-solving. Designed, facilitated, and hosted by the Central Park Conservancy Institute for Urban Parks, and administered by the CUNY School of Professional Studies, the Urban Park Leadership Program comprises web-based professional development experiences covering a range of topics relevant to urban park leadership and management.
Participants engage in a series of self-paced online modules and live workshops and seminars over the course of 9 months while in the program.
Alumni Testimonial
CUNY SPS alumni Heath Riddles-Sanchez provides a testimonial of what he has gotten out of the Urban Park Leadership Program.
Admissions Criteria
We seek executive and senior-level leadership of:
Park non-profit organizations in urban areas (conservancies, trusts, alliances, corporations, friends of groups)
Parks and recreation agencies in urban areas
Affiliated public space partners of urban parks (business/park improvement districts, cultural institutions)
Program Fee
Fees for future sessions of the Leadership Program will be announced with application deadlines.
About our Program Partner
The Central Park Conservancy Institute for Urban Parks, founded in 2013, draws on the Conservancy's history and expertise as a leader in the field of urban park management and public-private park partnerships to empower, inform, connect, and celebrate the individuals and organizations that care for urban parks so that all urban park organizations have the knowledge, leadership, connections, and capacity to create, maintain, and support great public spaces.

Recent News About Urban Park Leadership Program