Urban Park Leadership Program
Format: Online
Application Deadlines
2022 Deadline: September 23, 2022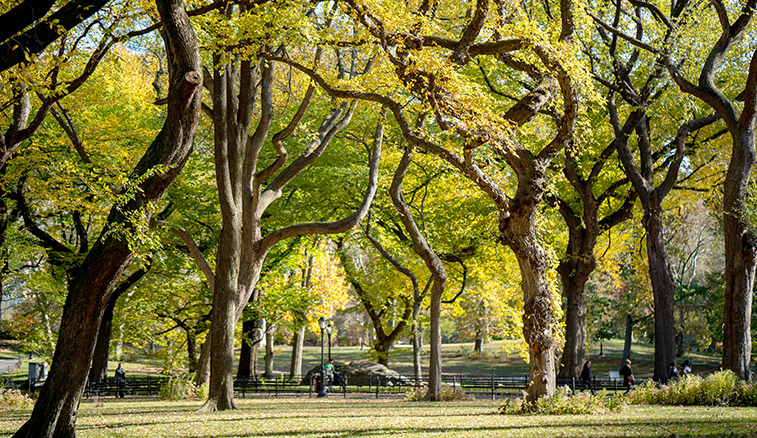 About the Program
Designed, facilitated, and hosted by the Central Park Conservancy (CPC) Institute for Urban Parks in partnership with the CUNY School of Professional Studies Office of Professional Education and Workplace Learning (PEWL), the Urban Park Leadership Program comprises a combination of web-based professional development experiences and in-person learning covering a range of topics relevant to urban park leadership and management.
Participants engage in a series of online workshops, seminars, self-paced modules, and coaching sessions over the course of nine months, culminating in a week-long session in New York City, and a capstone project.
PEWL was created at the same time as CUNY SPS and designs custom workplace learning programs to help organizations achieve their goals. They are experts in research-based learning practices, online as well as in-classroom curriculum development and implementation. They are uniquely positioned to respond to organizational learning needs and support change management initiatives swiftly and effectively.
Alumni Testimonial
Urban Park Leadership Program alumnus Heath Riddles-Sanchez provides a testimonial of his experience.
Admissions Criteria
We seek executive and senior-level leadership of:
Park non-profit organizations in urban areas (conservancies, trusts, alliances, corporations, friends of groups)
Parks and recreation agencies in urban areas
Affiliated public space partners of urban parks (business/park improvement districts, cultural institutions)
Program Fee
COVID-19 has caused widespread financial challenges for urban park organizations and agencies around the world. In an effort to make the program accessible, the fall 2022 program fee has been reduced to $1,900 per person (from $2,250).
The registration fee covers: participation in the online learning management system; online workshops, seminars, and forums; in-person programming in NYC; and all program materials. The fee does not cover travel to NYC or hotel accommodations.
The Central Park Conservancy Institute for Urban Parks, through generous support from its donors, offers a limited number of scholarships to applicants from qualifying organizations and agencies. Scholarships are awarded on a case-by-case basis at the discretion of the Institute. Those who are interested in applying for a scholarship can find more information in the admissions application.
Dates for Upcoming Offerings
Participants in the 2022-2023 cohort will engage in the program from October 2022 to May 2023. The week-long, in-person session in NYC will take place in April 2023. The specific dates for the in-person session will be provided at a later date.
About our Program Partner
The Central Park Conservancy Institute for Urban Parks, founded in 2013, draws on the Conservancy's history and expertise as a leader in the field of urban park management and public-private park partnerships to empower, inform, connect, and celebrate the individuals and organizations that care for urban parks so that all urban park organizations have the knowledge, leadership, connections, and capacity to create, maintain, and support great public spaces.

Application Deadlines
2022 Deadline: September 23, 2022
Apply Now
Recent News About Urban Park Leadership Program