Community Semester Students Spring 2018
Alexandra Mason
MAUS, Good Old Lower East Side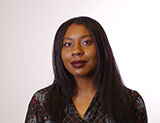 I decided to join Community Semester because of a long standing interest in politics and public service. I see this opportunity as a way of merging my abilities and knowledge. Thus far, I have leaned towards the academic side of my professional journey. I have participated in a panel on technology and subjectivity in May of 2017 and I have led a seminar on political philosophy last fall. I am excited to gain more experience in the way of community organizing and learning how to inspire others to enact social change. Currently, I am pursuing my M.A. in Urban studies alongside completing the Advanced Certificate in Community Leadership. I am looking forward to taking what I learn in class and put that knowledge to practical use in the field. I am especially interested in seeing how community issues play out in the urban landscape, as I think cities pose unique challenges to individuals and groups, which makes them the perfect sites for cutting edge solutions.
Steven Molina
MAUS, The New York Immigration Coalition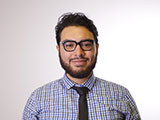 My name is Steven Molina. My parents immigrated to the United States from Colombia. Growing up in Jackson Heights, Queens I was always intrigued by social justice, community and labor issues. This interest was furthered validated during my high school years after my exposure to iconic social justice figures like Malcolm X and Che Guevara. It was through the reading of their social impacts on society that I decided to pursue my undergraduate studies in Political Science and Latin America at SUNY Plattsburgh. Upon my return, I was looking to further my knowledge on local organizations and their inner workings on community development and empowerment. As I pursue an M.A. in Urban Studies, Community Semester offers an on-the- ground experience on the complexities of community workings. With this experience, I hope to obtain the essential tools to continue community work in my own neighborhood. In my spare time, I could be found biking around New York City, watching a soccer game or reading political theory.
Chione Morris
BAUS, Northern Manhattan Coalition for Immigrant Rights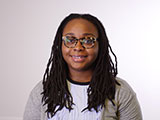 I have always been passionate about community based work and social justice. Joining the Community Semester program here at the School of Professional Studies, has provided me with a means of formalizing those interests into tangible skills. I spent the past two years working with a non-profit dance organization in my hometown of Brooklyn, NY which really solidified my desire to provide access to much needed arts resources in underserved areas. My interest in dance is what drew me to the organization, but the community is what kept me there. I am currently pursuing my B.A. in Urban and Community Studies and I hope that my course work in conjunction with the Community Semester opportunity will further propel me into a career that allows me to continue to serve others.
Michael Tiwari
BAUS, Urban Justice Center: The Street Vendor Project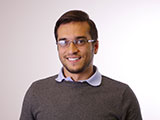 Currently, I reside in Brooklyn, it is an honor to participate in the Community Semester program with CUNY. I am inspired daily by the hard work and sacrifices that have been made by those who I have been blessed enough to know and interact with so far throughout the course of my life. The desire to make use of my time in a way that benefits the greater good of the community has always been embedded within my social construct, despite not always knowing how to go about it. Previously, I have worked/volunteered extensively with the Andover Youth Services, where my responsibilities were often wide-ranging. I have volunteered in soup kitchens and alongside other community service programs and even disaster relief initiatives; I am also a youth mentor and a wrestling coach. I view the Community Semester program as a valuable opportunity to solidify and practice skills and theories I have learned about in class. This opportunity can also establish a foundation and a pathway for my future in serving those who have been sidelined in NYC and are often overlooked in a landscape that favors the wealthy.