Community Semester Students Fall 2017
Koffi Bentum
Urban Justice Center: The Street Vendor Project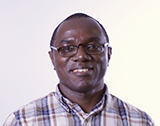 My name is Koffi Bentum, I am from a small fishing town called Komenda, located on the south western coast of Africa in Ghana. Presently, I am a resident of Queens.
I believe it to be both an honor and a responsibility to be part of this inaugural class of Community Semester.
I decided to participate in this experience because I believe it will serve as a unique learning opportunity for me to get to understand some of the important issues affecting urban New Yorkers and how these issues are addressed. I am equally interested in how urban public policy impacts labor issues in our city.
As I embark on this important journey of finding my way to impact society, I want to learn how my role can have a more meaningful impact on my community here in New York. Similarly, I also hope that someday I will carry this rich, unique and diverse learning experience hundreds of miles across the Atlantic to make a difference in the ongoing nation building process in my home country of Ghana.
Mary Bost
Ocean Bay Community Development Corporation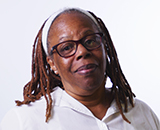 My name is Mary Bost and I reside in Hempstead, New York. I have decided to participate in the Community Semester program because I was working with an organization that revealed how much about community organizing that I didn't know. This organization was once a viable and vibrant resource to the community. Sadly, the community dynamics have changed the program narrative and the organization has never fully adjusted to the transformation. Unfortunately, the group has become a shell of its previous self with ambitious intentions but very little societal influence. I came to Community Semester to acquire the skills I would need to help this organization return to or at the very least, reshape its former glory.
Jacklyne Michele Holmes
BAUS, Community Voices Heard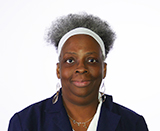 My name is Jacklyne Michele Holmes and I am a resident of Manhattan. I have decided to participate in Community Semester because it is the next step in my professional goal. My goal is to open a non-profit agency which will contain several diverse programs that will improve the quality of life in my community. Through the different courses that I will take, and my internship, I am looking forward to learning how to create, run and sustain my own non-profit agency. I intend to build (and maintain) contacts, add to my advocating experiences and learn as much as I can. Through this internship opportunity, I will learn how to look into changing policies today and actually applying those changes tomorrow.
Chrishane Fernando
Movement for Justice in el Barrio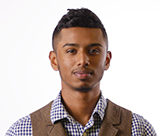 My name is Chrishane James Fernando and throughout different periods of my life I have always wanted to give back to my community. Whether it is through volunteering at my local soup kitchen or clearing away the garbage at my local church. I am currently a Pre-Law undergraduate student at John Jay College with a minor in psychology. In my sophomore year of college, I interned in Tanzania with women facing poverty. This experience truly changed my perspectives and motivated me to create a life dedicated to public service. Community Semester will help me further advance the skills I need to help me pursue my professional and educational goals.
Samuel Marrero
MAUS, Hunts Point Alliance for Children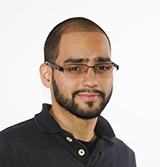 I am a native of the South Bronx. I decided to participate in Community Semester because I saw this as an opportunity to not only learn more about community organizing but to also put this new found knowledge of my graduate curriculum into practice while interning at a community-based organization. This idea of combining theory with practice is what makes Community Semester such a unique program. I will use this semester as a way to give back to the Bronx and the community of Hunts Point.
Deanna Meyler
Ph.D., The New York Immigration Coalition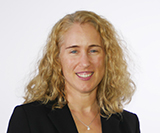 I reside in Manhattan and I have a passion for helping my community, especially around inequality and environmental issues. For the past decade, I have cultivated my skills of evidence-based decision-making and strategic planning in the private sector. Since moving to NYC, I have volunteered with the Endometriosis Foundation of America to empower youth to advocate for their health and with Best Friends Animal Society to help end companion animal euthanasia. Leadership training and the Advanced Certificate in Community Leadership offered through Community Semester will enable me to apply my passion and skills, while learning new ones, to improve our New York City communities.
Joshua Norris
MAUS, Riverside Language Program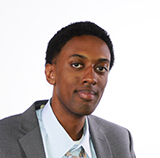 My name is Joshua Norris and I have lived in the Bronx since I was two years old. I joined the Community Semester program because I wanted to be able to serve the voice-less people of New York City during this interesting political time within our nation. Amidst, the divisiveness of our country we must still focus on and address important local issues like homelessness, poverty, and housing. I plan to use my internship opportunity to develop a better idea of what it would be like working as a political analyst or researcher, in the future. Additionally, I want to form lasting bonds with individuals involved in community work so that I create meaningful longstanding change for New York City.
Hillary Pena
MAUS, Good Old Lower East Side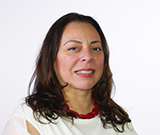 I am a native New Yorker and I have lived in Brooklyn all my life. After completing my B. S. degree, I became interested in a variety of issues impacting urban life. I am passionate about community work. In the past, I have even worked with a local community-based organization that assists individuals and families impacted or affected by HIV/AIDS. Throughout the years, I have also shared my time with various organizations that have provided services to children and seniors.
Currently, I am pursuing the M.A. in Urban Studies. The opportunity to participate in Community Semester will help me as I journey to pursue a career in public policy.