You are here
#CUNYTuesday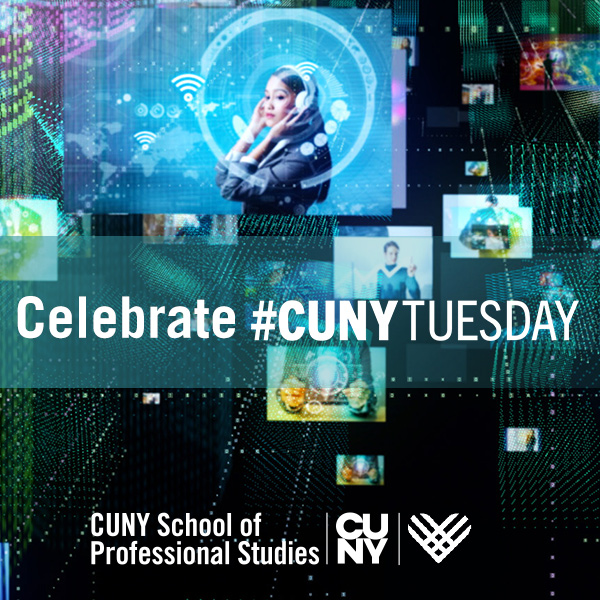 December 03, 2019

6:00

to

8:00pm
CUNY SPS, 119 West 31st Street, 4th Floor
#CUNYTuesday is a University-wide day of giving in support and recognition of #GivingTuesday, a global movement that harnesses the generosity of millions of people around the world. For the second year, CUNY SPS is celebrating #CUNYTuesday with members of the community, including alumni, students, faculty, staff, and friends.
Join us on Tuesday, December 3, 2019
119 West 31st Street, 4th Floor, New York, NY 10001
6:00 – 8:00 pm
Program for the evening:
6:00 pm – Check in
6:05 – 6:55 pm
OPEN SESSIONS: 35 minute discussions with 15 minutes for Q&A
JAMES HAMSKI (MS in Data Analytics '17) will discuss how working at the intersection of data science and product management means making analytics actionable.
SAHELI KAR (MS in Data Analytics '17) will discuss reinforcement learning, the third type of machine learning approach where the machine learns from feedback from its action. Reinforcement learning is used in different industries that include banks, healthcare, robotics, and many more.
JAMIEL SHEIKH (CEO, Chainhaus and CUNY SPS Faculty) will lead discussions about blockchain technology, real career opportunities, and pitfalls.
DUUBAR VILLALOBOS JIMENEZ (MS in Data Science Student) will discuss his capstone project titled "YouTube's Automated Speech Recognition, Automated Captioning, and Sentiment Analysis from Non-Native English Speakers with Foreign Accents."
7:00 - 7:55 pm
Guest Speaker: SHAUN STEWART (CEO of New Lab) will discuss his work on Google X's self-driving car project as well as entrepreneurship opportunities and technology applications within various industries.
During the evening:
A complimentary photo shoot for professional headshots, for use on LinkedIn, Facebook, websites, etc., will be available from a photographer on site.
Event concludes at 8:00 pm
For more information and to give a gift.