You are here
Eileene Shake
Professor, Nursing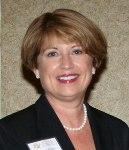 Contact
Phone: (704) 779-6192
Fax: (646) 344-7269
Dr. Eileene Shake, RN, DNP, NEA-BC, is a Professor and National Nurse Consultant in education, practice, and leadership. Currently, she teaches for the CUNY SPS RN to BSN Program, serves as an adjunct faculty at the University of North Carolina at Chapel Hill, and works as a nurse consultant with Center to Champion Nursing in America at AARP. Her past leadership roles include Strategic Policy Advisor in Washington DC at the Center to Champion Nursing in America at AARP, CEO of the Foundation for Nursing Excellence, Director of the University of South Carolina DNP in Organizational Leadership Program, Director of the USC Center for Nursing Leadership, Director of Clinical Practice, Education, Nursing Research at Providence Hospitals, Director South Park Surgery Center and Associate Professor at the University of South Carolina. Dr. Shake serves on the Multiple Chronic Conditions Resource Center as an Expert Faculty and is a member of the Editorial Board for the online Journal of Patient Care.
Dr. Shake's current research interest areas focus on identifying the best practice clinical and didactic learning experiences for nursing students to prepare them to meet the burgeoning healthcare demands of the largest segment of the adult American population and to create a culture of health in communities. These healthcare demands involve managing multiple chronic diseases in the aging population and facilitating opportunities for students to engage in designing and implementing projects or programs that lead to improving health in Americans.
Her passion to provide quality-learning experiences for nursing students is evident in the topics she selected to research in her dissertation ("Dedicated Education Units: Do They Improve Student Satisfaction?") and an article ("A Systematic Review: A Collaborative Partnership on Evaluating Graduate Nursing Education in Chronic Symptomatic Disease") she published with nursing faculty from three universities in the Clinical Scholar Review, Volume 7, Number 2, 2014. Dr. Shake recently published an editorial article titled "Engaging Patients in Healthcare Choices: Using the AHRQ Shared Decision Making Approach" in the Journal of Patient Care.